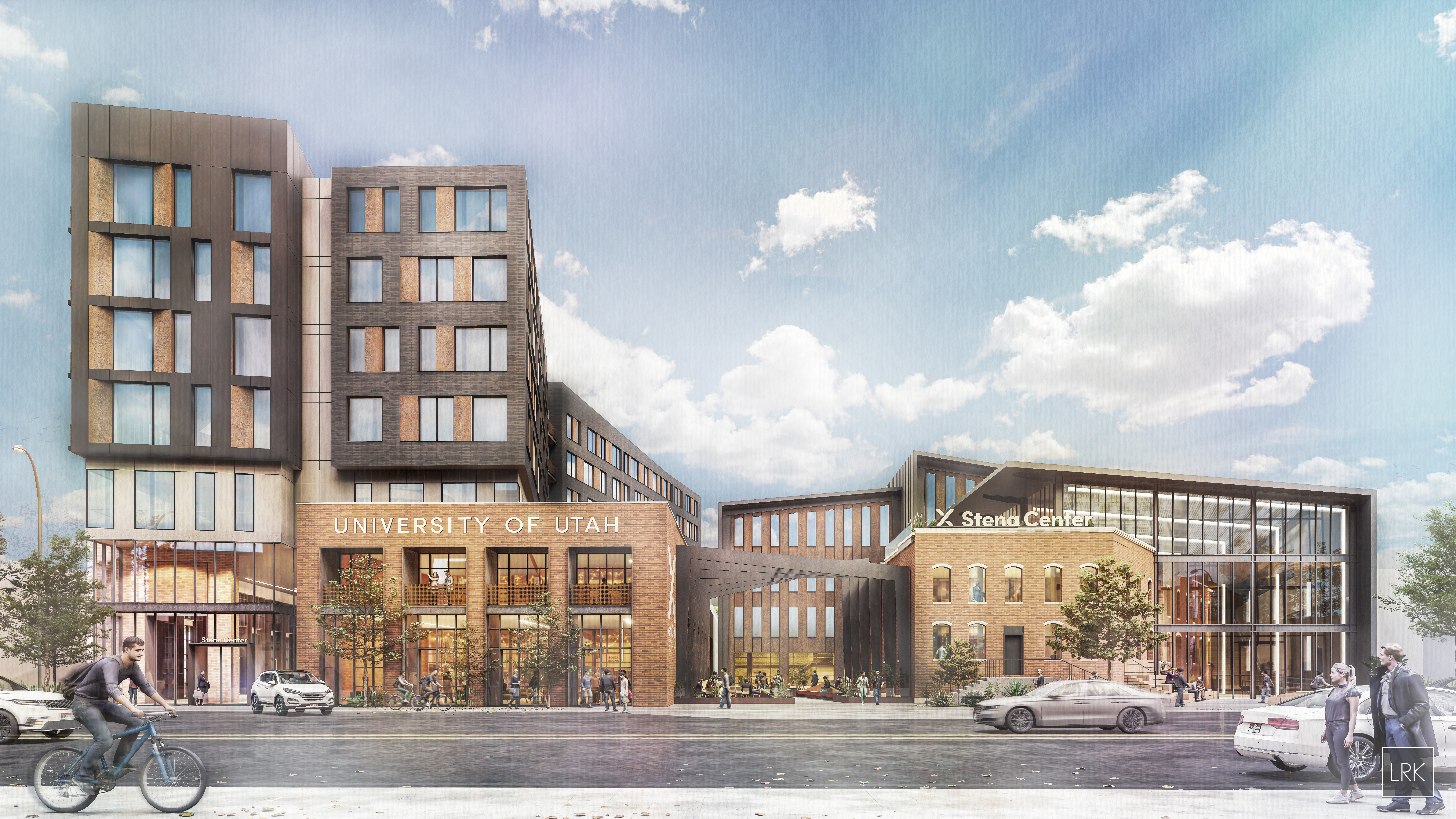 The Stena Center for Financial Technology released a rendering this week to illustrate its plans to build a facility that will support all center programs, including labs and incubator companies. The center's goal is to locate the facility hub in Salt Lake City, with convenient access and close proximity to the University of Utah and support the ongoing renaissance to the city's urban core.
The facility will provide companies the flexibility to grow from a one-person startup to a large employer without the need to relocate. The facility will also provide space for established companies who have a desire to benefit from co-locating with a university center and its incubator companies.
Learn more about the center program in the center launch announcement here. More details about the facility will be released at a later date.